Pipa Baja Karbon Seamless 5D Bend
LINTAS PIPA, LEGI YANG PUTAR, U-BENDS, KEMBALA KAKI, TIKUS SERBAN, LONG RADIUS LENTUR, TUTUP INDUKSI PANAS, PIPA PIPA SEAM, LINTAS PIPA YANG DILIPAT, J PIPA LUKA
MANUFACTURER / EKSPORTIR DI CINA | ASME / ANSI B16.9, ANSI B16.28, MSS-SP-43
CARBON, ALLOY, STAINLESS STEEL BENDS - 3D, 4D, 5D, 6D, 8D, 10D
Bangdong adalah ISO 9001: 2015 perusahaan bersertifikat dan produsen terkemuka & eksportir tikungan stainless steel, tikungan baja karbon, dan tikungan baja paduan dalam berbagai radius dan diameter lengkap. Tekuk pipa baja dapat dibuat dari berbagai macam bahan pipa - termasuk baja karbon hasil rendah dan tinggi, baja paduan, baja tahan karat, Kami mengkhususkan diri dalam pembuatan tikungan stainless steel ukuran besar dan kecil dan pelengkung yang dapat dicekik dalam kelas Duplex, 310S, 304L, 316L, 317L, 347, 321, 904L.
Umumnya tikungan stainless steel dan tekukan baja karbon dapat dibuat dari pipa yang mulus atau dilas, tetapi pilihan ini dibuat dengan mempertimbangkan tantangan teknis yang terlibat.
Peningkatan jumlah pelanggan dalam industri petrokimia memilih tikungan stainless steel, tikungan baja karbon dan tikungan paduan nikel sebagai pilihan yang lebih disukai untuk perpipaan modern dan sistem tubing, karena tikungan pipa berkualitas baik secara signifikan mengurangi kebutuhan untuk pengelasan dan penggunaan alat kelengkapan pipa. Penggunaan tikungan stainless steel, tikungan baja karbon dan tikungan baja paduan dalam sistem perpipaan juga meningkatkan aliran cairan dalam sistem perpipaan.
Teko pipa kami menemukan aplikasi di berbagai industri vertikal seperti minyak bumi, pembangkit listrik, gas alam, bahan kimia, pembangunan kapal, dan industri lainnya.
Steel Pipe Bends / Piggable Bends Range Produksi
| | |
| --- | --- |
| Outside Diameter: | Seamless Pipe Bends (1/2″ – 24″), ERW / Welded / Fabricated Pipe Bends (2″ – 36″) |
| Wall Thickness: | 3mm-40mm / SCH5, SCH10, SCH20, SCH30, SCH40, STD, XS, SCH60, SCH80, SCH120, SCH140, SCH160, XXS |
| Bending Radius: | R=1D, 2D, 3D, 5D, 6D, 8D, 10D or Custom |
| Product Angle: | 0° – 180° |
| Production Grades: | Stainless Steel, Alloy Steel, Low temperature Steel, Carbon Steel, |
| Value Added Services: | Hot Dipped Galvanizing, Epoxy & FBE Coating, Electro Polish, Sand Blasting, Threading, Soldering |
Steel Bends, Stainless Steel Bends Produsen, Piggable Bend, Mitre Bends Exporter, 3D Bend, 5D Bends - Beli Sekarang
Bangdong adalah produsen, eksportir dan pemasok utama dunia terkemuka dari tikungan baja tahan karat, tikungan baja karbon, dan tikungan baja paduan dalam radius dan diameter yang lengkap. Semua produk kami disediakan dengan Sertifikat Uji sesuai EN 10204 3.1, dengan hasil tes kimia dan fisik lengkap.
Standar Manufaktur
| | |
| --- | --- |
| ASME: | ANSI B16.9, ANSI B16.28, MSS-SP-43 |
| DIN: | DIN2605, DIN2615, DIN2616, DIN2617, DIN28011 |
| EN: | EN10253-1, EN10253-2 |
| | |
| --- | --- |
| ASTM A403 – ASME SA403 | Standard Specification for Wrought Austenitic Stainless Steel Piping Fittings |
| ASME B16.9 | Factory-Made Wrought Fittings Buttwelding |
| ASME B16.25 | Buttwelding Ends ASME B16.28 – Wrought Steel Short Radius Elbows and Buttwelding Returns |
| MSS SP-43 | Wrought and Fabricated Butt-Welding Fittings for Low Pressure, Corrosion Resistant Applications |
Pipa Menekuk Bahan Kelas
| | |
| --- | --- |
| Stainless Steel Bends | ASTM A403 WP Gr. 304, 304H, 309, 310, 316, 316L, 317L, 321, 347, 904L |
| Carbon Steel Bends | ASTM A 234 WPB , WPBW, WPHY 42, WPHY 46, WPHY 52, WPH 60, WPHY 65 & WPHY 70. |
| Low Temperature Carbon Steel Bends | ASTM A420 WPL3, A420 WPL6 |
| Alloy Steel Bends | ASTM / ASME A/SA 234 Gr. WP 1, WP 5, WP 9, WP 11, WP 12, WP 22, WP 91 |
| | |
Menandai & Pengepakan
Produk dikemas untuk memastikan bahwa tidak ada kerusakan selama transit. Dalam hal ekspor, kemasan standar ekspor dilakukan dalam kasus-kasus kayu. Semua fitting siku ditandai dengan Grade, Lot No, Ukuran, Gelar dan merek dagang kami. Atas permintaan khusus, kami juga dapat membuat penandaan khusus pada produk kami.
Kualitas asuransi
Di Bangdong, semua peralatan dan flensa harus menjalani pemeriksaan ketat di setiap tahap proses produksi, mulai dari pembelian bahan awal hingga pengiriman produk. Mereka secara visual diperiksa untuk kesesuaian dengan kode ASTM, ASME, MSS, DIN, EN, dan JIS dan standar. Atas permintaan, Agen Inspeksi resmi resmi dapat dipanggil untuk menyaksikan laporan material, dimensi dan kesesuaian kualitas produk.
Sertifikat Tes:
Produsen Uji Sertifikat per EN 10204 / 3.1B, Sertifikat Bahan Baku, Laporan Uji Radiografi 100%, Laporan Inspeksi Pihak Ketiga
Bangdong Supply Outlet Branch Fittings, Feld Ditempa Fitting, Ditempa Las Flensa. ASTM A335 Alloy Steel Seamless Pipe, ASTM A213 Alloy Steel Seamless Tubes, ASTM A182 Fittings dan FLanges, ASTM A234 Fittings. Semua produk standar industri sesuai dengan ASTM, ASME, ANSI dan standar nathional dan internasional lainnya. Pipa-pipa ini tersedia dalam berbagai ukuran, spesifikasi, nilai dan ketebalan. Kami menyediakan sesuai kebutuhan pelanggan juga.
Chrome Moly Pipe telah menjadi standar dalam industri pembangkit listrik dan industri petrokimia, bukan hanya karena kekuatan tarik, ketahanan terhadap korosi, dan kekuatan suhu tinggi, tetapi juga karena efektivitas biayanya. Nilai P-11, P-22 - P-91 & P-92 adalah nilai yang lazim untuk industri tenaga listrik, sementara P-5 & P-9 adalah nilai yang digunakan dalam pemrosesan kilang besar.

Spesifikasi Chrome Moly Pipe & Nilai

SA335 & A335 - Nilai P5, P9, P11, P22, P91, P92
A691 1-1 / 4 Chrome melalui 9 Chrome (Welded Alternative to A335)

Flensa & Fittings

Paduan Butt Weld Fittings: A / SA-234

WP-5, WP-9, WP-11 (Kelas 1 & 2), WP-22 (Kelas 1 & 3), WP-91, WP-92
Alloy Forged Fittings & Flanges: A / SA-182

F-5, F-9, F-11 (Kelas 1 & 2), F-22 (Kelas 1 & 3), F-91, F-92




Pipa Baja Paduan
A335 P1 Seamless Pipe

A335 P2 Seamless Pipe

A335 P5 Seamless Pipe

A335 P9 Seamless Pipe

A335 P11 Seamless Pipe

A335 P12 Seamless Pipe

A335 P21 Seamless Pipe

A335 P22 Seamless Pipe

A335 P23 Seamless Pipe

A335 P36 Seamless Pipe

A335 P91 Seamless Pipe

A335 P92 Seamless Pipe

A335 P911 Pipa Seamless

Tabung Baja Paduan
A213 T2 Seamless Tube

A213 T5 Seamless Tube

A213 T9 Seamless Tube

A213 T11 Seamless Tube

A213 T12 Seamless Tube

A213 T17 Seamless Tube

A213 T21 Seamless Tube

A213 T22 Seamless Tube

A213 T23 Seamless Tube

A213 T24 Seamless Tube

A213 T36 Seamless Tube

A213 T91 Seamless Tube

A213 T92 Seamless Tube

A213 T122 Seamless Tube

A213 T911 Seamless Tube

Fitting Baja Paduan
Alloy Steel Flensa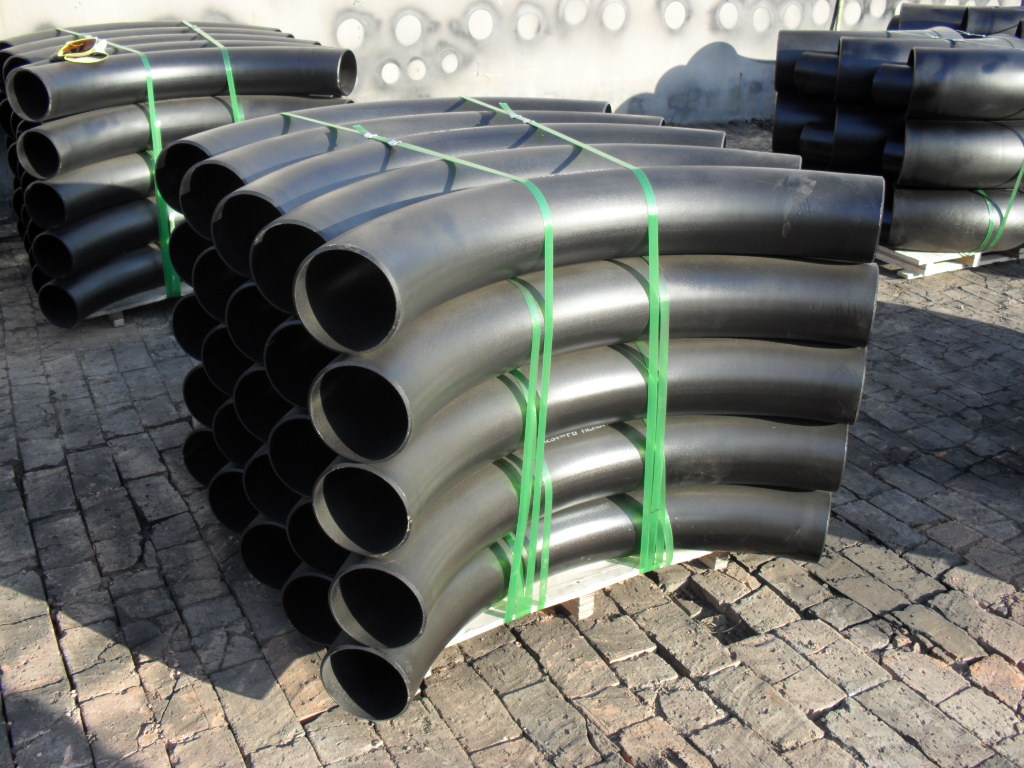 Kategori Produk : Butt Weld Pipe Fitting > Pipa Elbow / Bend